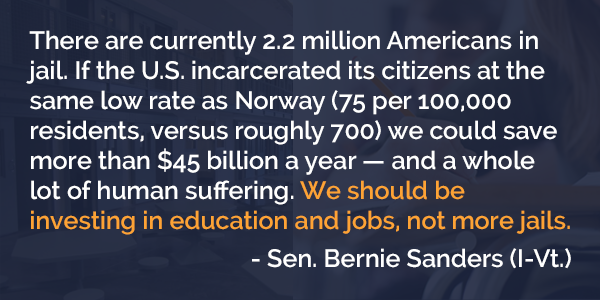 The issue of what happens to people when they are released from prison is real. How can we make sure former prisoners have options for real work and housing despite their previous records? What do you do if you have not been offered an education and have no support system on the outside upon release? It is tough. You have nothing and you are expected to be able to get an ID card never mind anything else with little or no money and no where to sleep. It makes no sense. We have to examine and break down the current system and take a page from other countries that also have a prison system with lower recidivism rates and better educational options inside.
Stories of former prisoners who have made a difference should be highlighted and we should all remember these people are all someone's son or daughter, and possibly someone's mother or father. Here is a great story of eleven former inmates who have made a difference.
We have to work to change our system so that education is put before incarceration on our national list of priorities. Why should anyone leave prison without a GED or a trade they can parlay after release? It makes no sense. You can make a difference by giving someone a second chance or encouraging someone who has been released from prison by being part of their support system.